See original review here:
https://havefunbiking.com/magicshine-genie-helmet/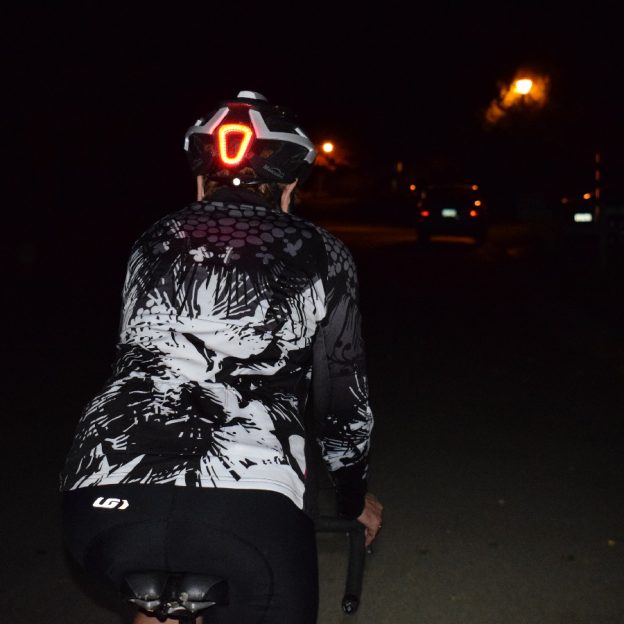 A first look at the revolutionary MagicShine Genie Helmet
by John Brown, HaveFunBiking.com

Genie Helmet out of the box
The Helmet is packaged in a relatively sturdy cardboard box with a foam liner to keep things stable. Within the box is the helmet, remote, instructions, screwdriver, battery cell, and a wedge shaped device. Once I read through the instructions, I saw that I needed to install the battery cell. In order to install the cell, I had to remove the battery cover on the top of the helmet. Removing the cover is done by loosening a single Philips head bolt and using the wedge device to pry the cover off. With the battery cell installed, activating the light is as simple as pressing the power button once.
Genie Helmet functions
You can tell the helmets system is activated by looking at the rear blinker. Once the system is on, the rear blinker will be lit. In order to power the headlight or turn signals you simply press the corresponding remote button once. To change mode, you press the button again. Here is the only tricky part, In order to turn off the headlight or blinkers, you need to hold the button down for between 2-3 seconds.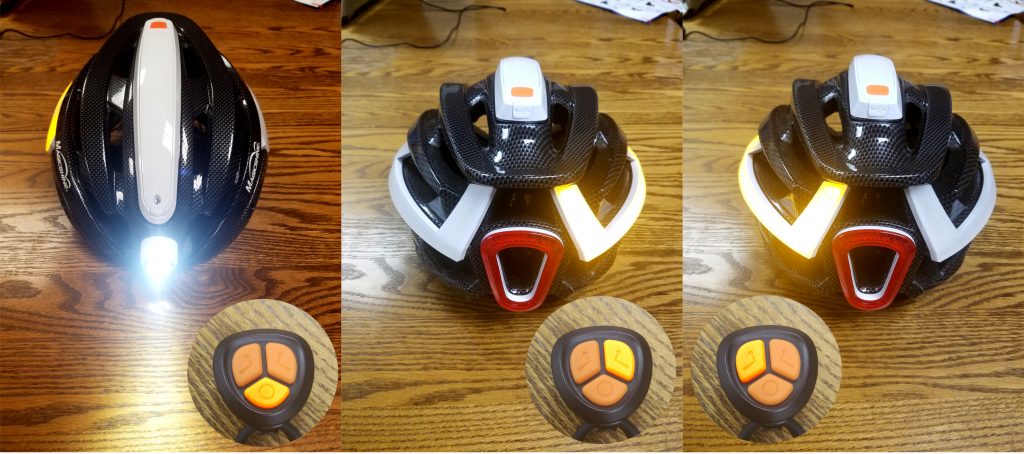 The Genie Helmet fit
The helmet is a one size fits all variety with a dial type retention device. The overall fit is a bit round for my head, so I felt a bit more pressure on the front of the helmet than I would prefer. That being said, I run into the same problem with Giro brand helmets, so I think it's more an issue with my head than the helmet. It has ample padding throughout so the feel of the helmet is soft.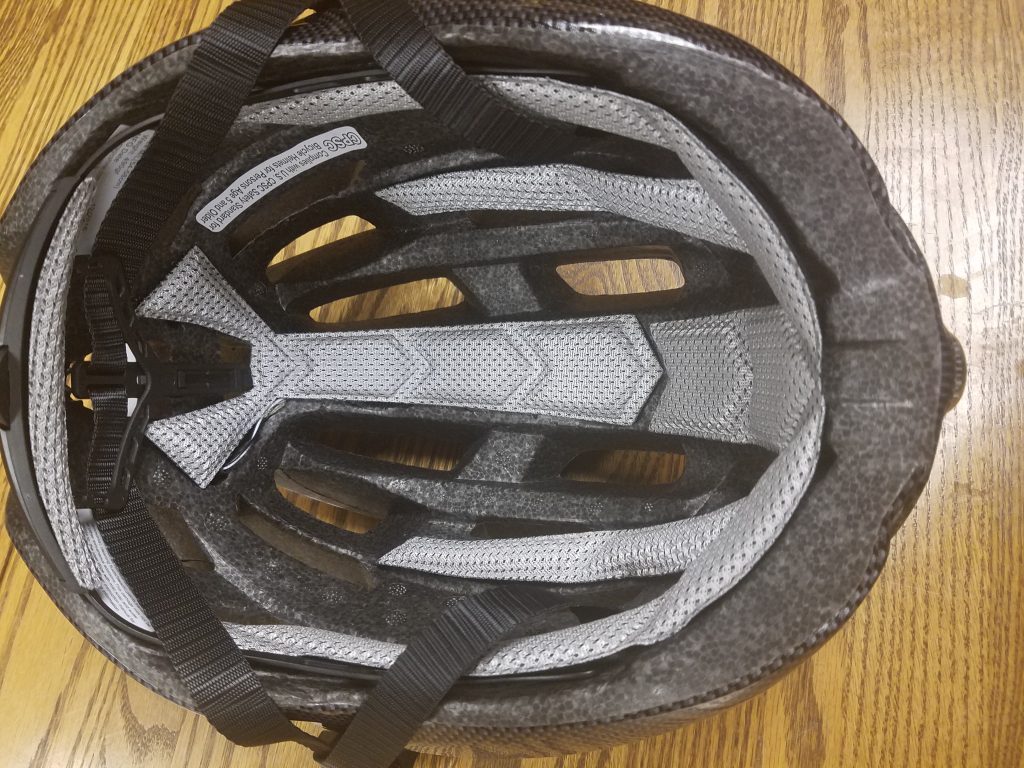 How it feels
With so much going on within the Genie helmet, there is some added weight. Wearing the helmet feels just like when I attach a GoPro to my standard helmet. That weight can be a little strange at first, but like the camera, you will get used to it.